Due to the popularity of social media in recent years this website will no longer host new content, but remain as an online archive.
I would encourage visitors who have a Facebook account to 'LIKE' our page to be kept up-to-date with the activities of the Club throughout the year.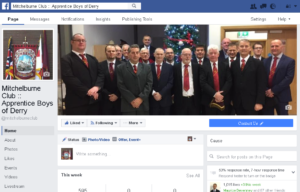 https://www.facebook.com/mitchelburneclub
Those that do not have a Facebook account, can still contact the Club using the 'Contact Us' link on this website.